Role Overview: PMX is seeking a Financial Specialist to support the Office of Technical Operations (OTO) within the Defense Intelligence Agency (DIA) Headquarters. The selected candidate will provide technical, analysis, financial, acquisition, and project management support expertise to include full acquisition lifecycle support from requirements to contracting phases, financial management, and project management necessary to ensure the programming, execution, and accounting of program funding.
Key Responsibilities:
• Plan, generate, and track financial, logistical, and managerial documents.
• Create and support the creation of all supporting documents for Acquisition Planning Records (APRs) and Purchase Requests (PRs).
• Input APRs/PRs into the Contracts Management System (CMS); track their progress through the CMS process.
• Assist in identifying and documenting Unfunded Requirements (UFRs).
• Create Standard Operating Procedures (SOPs) for program/project activities and processes.
• Ensure compliance with DIA and DoD policies on commitment and execution of funds in an expeditious manner.
• Develop a framework for managing the acquisition projects.
• Establish transparency and accountability via program status and reporting.
•Establish, coordinate, and recommend acquisition lifecycle processes and procedures.
• Establish budgetary controls and alignment between programs' Spend Plan versus actual.
• Reconcile purchase requests against Spend Plans.
• Assist in the generation of future Spend Plans.
• Generate ad hoc reports on financial, acquisition, expenditures, etc. relating to the office and associated projects.
Skills & Experience:
• Bachelor's and 10+ years of experience desired. Additional experience may substitute for the lack of a degree.
• Experience completing the JCIDS-related documents described above.
• Experience providing technical and program recommendations or improvements verbally or in writing to senior/executive cyber/intelligence leaders based on analysis of the problem, its facts, assumptions and potential courses of action/solutions.
• Experience and in-depth understanding of intelligence and/or cyber requirements, capabilities, and operations.
Location: Reston, VA
Department: DIA HQ – OTO
Security Clearance Level: Must possess Active TS/SCI and minimum CI poly
---
Benefits: At Programatics, we believe success lies in the strength of our people. We strive to promote a balance between work and family as we offer a comprehensive benefit package to sustain and enhance quality of life for our employees and their families.
• Medical, Dental, Vision, and Prescription Insurance
• Company Sponsored Short-Term Disability Plan
•Company Sponsored Long-Term Disability Plan
• Company Sponsored Life Insurance
• 401(k) Retirement Plan with Company Matching
• Flexible Spending Account
• Continuing Education Benefit
• Pre-Tax Transit Benefit
• Paid Time Off
• Paid Federal Holidays
Military Veterans and individuals with disabilities are encouraged to apply!
PMX proudly participates in the Department of Labor's Hire Vets initiative and has received the Agency's highest award, the Platinum Medallion, for our Veteran programs.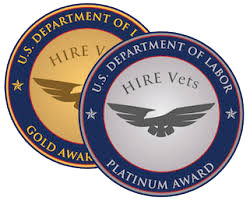 EEO Statement: Programatics LLC is an Equal Opportunity Employer. Employment decisions are based on merit and business needs, and not on race, color, national origin or ancestry, gender, sexual orientation, age, religion, creed, physical or mental disability, marital status, political affiliation, or any other factor protected by law.